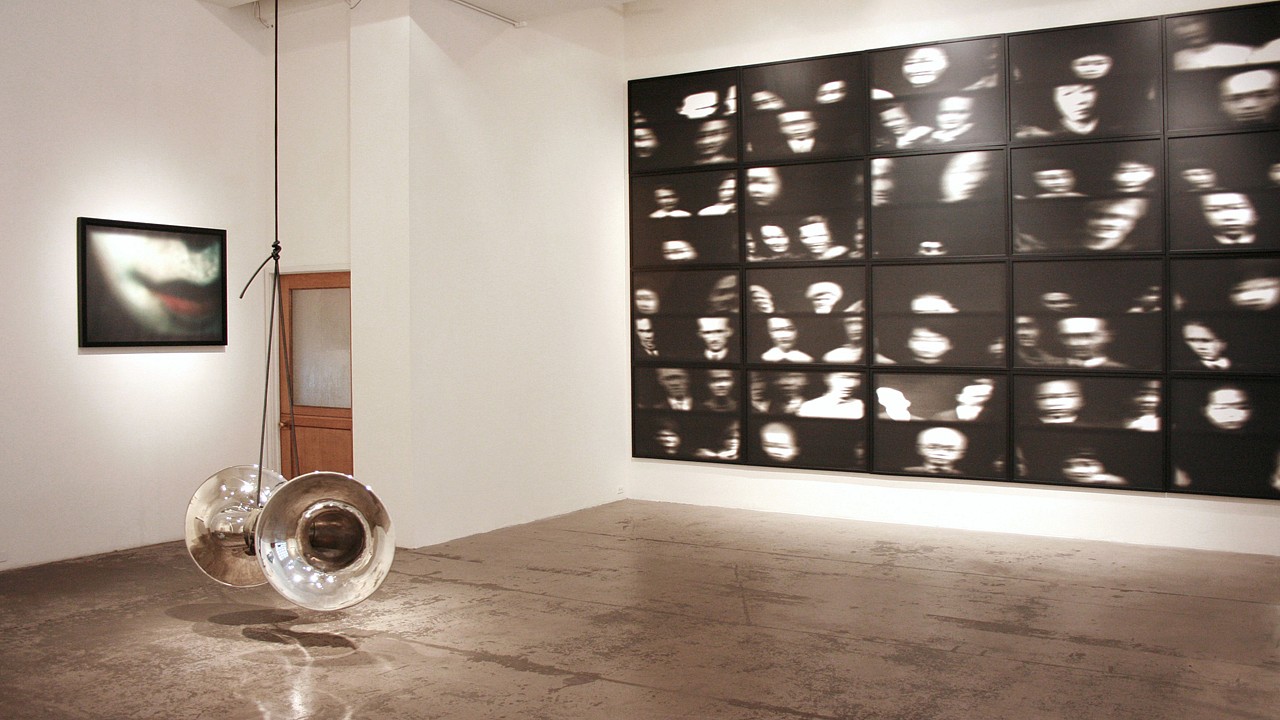 EXHIBITION PROGRAM

Robischon Gallery has been producing compelling exhibitions of regional, national and international artists since 1976. Embracing the current pluralism in art, the exhibitions and artists represented purposefully address a wide range of stylistic and contextual concerns. Ongoing and previous dialogues in the art world, such as the rise and impact of Middle Eastern and Chinese contemporary art, are consistently included in the thoughtful and wide-ranging exhibition program, as well as extensive showings of represented artists of influence such as Judy Pfaff, Ann Hamilton, Bernar Venet and Manuel Neri, among others. In its past, Robischon Gallery has premiered many notable exhibitions in the Mountain States region of such historically ground-breaking artists as Robert Motherwell, Christo, Robert Rauschenberg and Richard Serra, while maintaining its on-going commitment to exhibiting mid-career and emerging artists of integrity and vision.
Within its 9000 square-foot space, Robischon Gallery's thematically driven exhibitions are scheduled seven times per year, with each exhibition typically composed of two to three concurrent solos and a featured group presentation. The gallery is designed to address up to twenty solo exhibitions within its yearly program. Painting, sculpture, photography, video and installation are regularly presented by those established and emerging artists who are engaged in a diverse range of art making practices.
The lengthy artist's list reflects a wide range of relationships throughout the gallery's nearly 40 years in operation - including the names of currently represented artists and affiliated artists as well as those artists who have been primarily associated with the gallery through its exhibition program. The gallery has long been recognized for premiering important artists and artworks over the last four decades in the Mountain States region.
LOCATION
Robischon Gallery is located one block from the newly renovated Union Station in the historic district of Lower Downtown (LoDo) Denver, Colorado. The gallery's vast formal and separate exhibition spaces create a noticeable street presence and share the block with the famed "Red House", the home of the collection of Jan Perry Mayer and Frederick R. Mayer, distinguished Colorado collectors and philanthropists. Additionally, the gallery is neighbor to other commercial galleries located in Lower Downtown and noteworthy as a visual art destination area.
The Museum of Contemporary Art Denver, built by acclaimed architect David Adjaye, is a walkable six blocks from the gallery and the Denver Art Museum, with landmark buildings by Gio Ponti and Daniel Libeskind, is just two miles away. The DAM is situated in a cultural campus that includes the acclaimed Clyfford Still Museum (designed by Brad Cloepfil) and The Denver Public Library (designed by Michael Graves). The Colorado Historical Museum, The Denver Center for the Performing Arts Complex and the Dikeou Collection are also located in the area.

Luxury hotels, unique shopping and numerous restaurants can be found near the gallery, along with the Coors Field baseball stadium. Transportation to and from Denver International Airport (DIA) is less than a 30 minute drive from LoDo (approximately 22 miles).
ARTWORK SUBMISSIONS

Robischon Gallery no longer accepts printed material submissions. Artists who feel they are a good fit with our roster of artists may submit their web site or .jpg images to mail@robischongallery.com